Welcome to AllPersonnel.ca, where expertise meets passion in the realms of construction, window installation, and plumbing. I'm Martine Kohler, and I'm excited to share the story behind our platform and the wealth of knowledge we offer to enthusiasts, professionals, and curious minds alike.
Our Journey Begins:
My journey in the construction industry started years ago, driven by a fascination with precision and a commitment to excellence. As a seasoned professional in construction, window installation, and plumbing, I've had the privilege of contributing to projects that transform spaces and improve lives. My dedication to these trades led me to establish AllPersonnel.ca—a platform designed to be a hub of insights, expertise, and community engagement.
The Vision of All Personnel Canada:
All Personnel Canada is not just a website; it's a community where industry professionals, enthusiasts, and those seeking guidance can come together to explore the dynamic worlds of construction, window installation, and plumbing. Our vision is to create an inclusive space that fosters collaboration, learning, and the exchange of ideas.
What Sets Us Apart: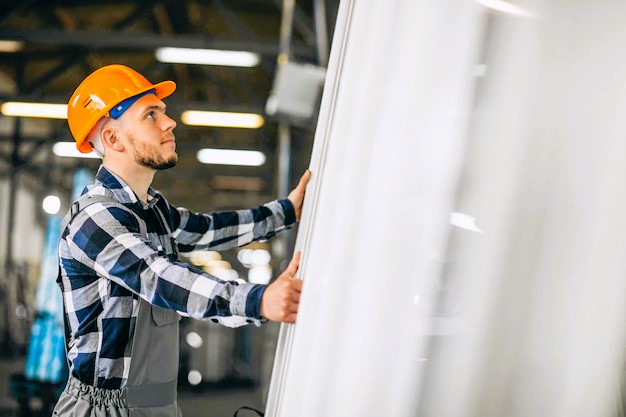 At AllPersonnel.ca, we pride ourselves on being more than just a resource hub. We are a collective of individuals passionate about our trades, eager to share our experiences, and committed to elevating the standards of our industries. Whether you're a seasoned professional looking for the latest industry trends or someone starting their journey in construction, window installation, or plumbing, you'll find valuable insights and a supportive community here.
Exploring Our Blog:
Our blog is the heart of AllPersonnel.ca, where I share articles covering a wide spectrum of topics. From in-depth guides on construction techniques to expert advice on window installation and plumbing solutions, our content is crafted to empower and inspire. We believe that knowledge is a powerful tool, and through our articles, we aim to contribute to the growth and success of individuals passionate about these trades.
Building Community:
Beyond the digital space, we are committed to building a real-world community. We encourage professionals and enthusiasts alike to connect, share experiences, and learn from one another. Whether you're a homeowner, a DIY enthusiast, or a fellow professional, All Personnel Canada is your go-to destination for valuable insights, expert tips, and a sense of belonging in the dynamic world of construction.
Join Us on the Journey:
I invite you to explore AllPersonnel.ca, engage with our content, and become a part of our vibrant community. Let's build something great together—whether it's a project, a skill set, or a supportive network within the construction, window installation, and plumbing industries.
Thank you for being a part of the All Personnel Canada community.